Dott
Transport and transfers
Last updated date : 28/11/2023
The e-scooter operator Dott offers a sustainable and accessible mobility option in Lyon, for a quieter city. Further info available on the app.
Dott builds sustainable vehicles to stand the test of time. Maintenance is performed daily and they are fitted with all the latest safety features. Riding these scooters is a piece of cake!

Download the app, sign up for the service and scan a QR code to see what's available in your city. All the main payment methods are accepted.

How to get around using Dott?
1.Find a Dott scooter
Open the app and view the map to find a scooter near you. Having trouble spotting it? Simply press the ""Ring"" button to make the scooter ring (from 6 am to 10 pm only).

2.Get kitted up
Wear a helmet to protect your head and reflective strips at night and when visibility is poor. Wear a mask and gloves while riding if necessary, and clean your hands before and after your journey.

3.Unlock and go
Scan the QR code on the scooter and press ""Unlock"" to begin.

4.Get on the scooter
Place one foot on the deck and push with the other to start moving. Once you're off, place both feet on the scooter.

5.Need a rest?
Press the brakes with both hands to slow down. Avoid sudden braking, especially when you're on smooth or slippery surfaces.
Practical information
Address
Place Bellecour - 69002 Lyon 2ème
Languages
German, English, Spanish, French, Italian, Dutch
Transport and transfers
Dott
Place Bellecour - 69002 Lyon 2ème
I go by alternative transportation
Plan my route
with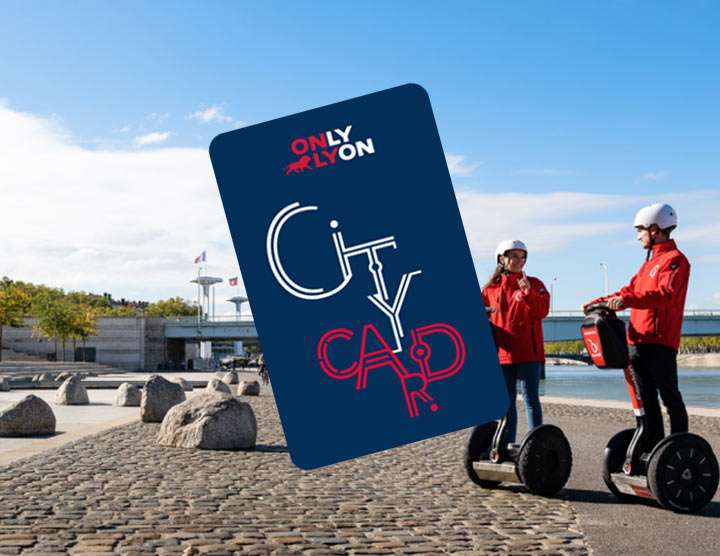 This activity is included in the Lyon City Card!
The essential tourist and cultural pass to make the most of your stay in Lyon!