The Fourvière Nights
A festival in Lyon's ancient theatres, beneath the stars!
Festivals
Last updated date : 05/12/2023
Every year in June and July, Lyon's unmissable summer evening festival will be presenting about 58 performances for over 136000 spectators. As always, it will be a melting pot of artistic expression...
Presentation of Nuits de Fourvière
After the Festival of Lights, this is undoubtedly Lyon's biggest event, featuring internationally-renowned headliners such as Patti Smith, Texas, Radiohead, and Nick Cave, to name but a few…
Looking for practical infos ?
2023 event
Ever on the lookout for eclecticism, Lyon's Nuits de Fourvière festival is this year welcoming high-level artists such as Philippe Decouflé, Isabelle Adjani, Michel Polnareff, Kassav', The Black Keys or Christine and the Queens...
Even though the festival is above all organised on the historic site of the ancient theatres, there's a real desire to take artists and spectators "down from the hill". Nuits de Fourvière "off" events welcome audiences to other venues:
Théâtre de la Renaissance for No Way Veronica et Tachkent
Domaine Lacroix-Laval for Nofit State Circus
Musée des Confluences for Akutuk Origins
Théâtre de la Croix-Rousse for Sorcières
Théâtre des Célestins for Baro D'Evel
Théâtre Comédie-Odéon for André Minvielle
Lyon Opera House for Raphaël Imbert & Co and Himmelerde
Lycée Saint-Just for La Comp. Marius
Parc de Parilly for Balestra
ENSATT for Ouverture de Lyon / Johannesbourg; 4,7% de liberté; Trigger Warning; Le plus beau monde; Rapport pour une académie / Il n'y a pas de Ajar
The history of Nuits de Fourvière
On 29 June 1946 at 5 p.m., French President Edouard Herriot, Mayor of Lyon, gave a historic conference at the Grand Roman Theatre to open the event. The first show put on was a play from the ancient repertoire picked to pay tribute to the venue: Aeschylus's "The Persians". Though Nîmes and Orange had had their festivals for some time, Lyon finally took the plunge, putting on major outdoor cultural events on a historic site.
But it wasn't yet known as a festival. Lyon residents attended the "Soirées de Fourvière", then the Festival de Lyon-Charbonnières for the first time in June 1949.
Over eleven seasons, endless concerts and recitals, baroque and romantic operas, ancient and classical tragedies, ballets and comedies were organised in the two Roman theatres, churches, museum courtyards, on the cathedral square, and in the salons and gardens of Lyon-Charbonnières casino... (source Fourvière une histoire)
In 1960, it became the "Festival de Lyon" but its success varied from year to year and the programme was patchy. The festival was still looking for an identity.
Then ultimately came the '90s and the 49th year of the festival from 5 to 28 July 1994. This was the first "Nuit de Fourvière" as we know it. The programme featured 4 nights of blues, a Bob Dylan recital, the group IAM, Patricia Kaas, etc. Nuit de Fourvière festival is more than ever aiming to be eclectic and international.
Festival highlights
Though the festival is deeply attached to the ancient Fourvière site, it aims to expand. Whether geographically by hosting festival-goers on other sites, culturally by offering visitors the opportunity to get to know artists from all over the world, or by adding further disciplines, the festival opens minds and encourages exploration.
Nuits de Fourvière "off" shows are an institution. Looking to expand the programme off the ancient site to make it ever more accessible, the festival has partnerships with 10 cultural venues: Théâtre des Célestins, Théâtre de la Croix-Rousse, Théâtre de la Renaissance, Comédie-Odéon, ENSATT, the Lyon Opera, Musée des Confluences, Lycée Saint-Just, Domaine de Lacroix-Laval, and Parc de Parilly. 19 Nuits de Fourvière "off" shows have been organised as part of the 2023 event.
Under the name "Nuits" (i.e., nights), a section of the festival's programme focuses on artists from all over the world. At previous years' events, audiences have been transported to Benin, South America, Asia, Africa, etc. The journey continues this year with an Italian night featuring Viniccio Capossella, a Greek night with Grigoris Vasilas, an eagerly awaited Spanish "flamenco" night, and a Mexican night starring Lila Downs, Son Rompe Pera et la Cie Kumbia Boruka.
MAGAZINE
We also talk about it in…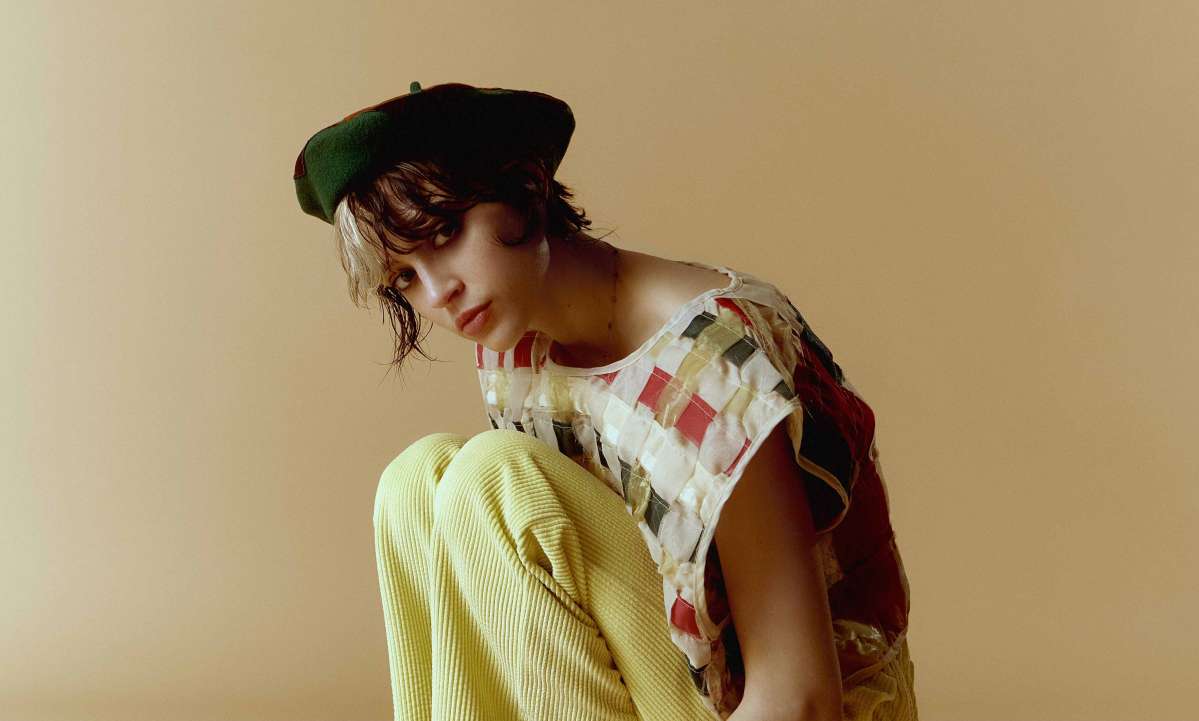 Meet
Pomme, a national treasure
Her latest album, Consolation, a blend of electronica and folk with wonderfully crafted lyrics, has a knack for evoking both smiles and tears in anyone who takes the time to really listen. Claire Pommet, also known as 'Pomme', has the mischievousness of a little girl combined with the wisdom of an old lady. Amazingly talented, singular, moving, gentle, sometimes solemn and often socially engaged, this artist is seen as a national treasure in Lyon, even though she now lives in both France and Quebec. In addition to spellbinding her audiences, she uses her voice to support causes that are close to her heart, (including the environment, the LGBT+ community and mental health). We never tire of listening to this free young woman, who will be playing live at the Transbordeur this spring.
Discover
Festivals
The Fourvière Nights
6 rue de l'Antiquaille - 69005 Lyon 5ème
I go by alternative transportation
Public transit
Funicular Saint-Just stop "Minimes" from metro station Vieux-Lyon
4 dedicated lines provide the return journey from the exit of the Roman theatres to the park-and-ride sites for certain shows in the programme, finishing after 11.15pm, except on Friday and Saturday evenings when the TCL network operates until 2am.
Alternative transportation
Free secure bicycle parks are available during the festival, on show nights.
On the banks of the Saône, in Saint-Jean: located on the terrace of the LPA car park.
Saint-Jean near the Palais de Justice footbridge.
On Place des Minimes.
Montée du Gourguillon, Montée des Chazeaux from Rue du Boeuf or Montée Saint-Barthélemy from Saint-Paul train station.
Plan my route
with