Lyon during the Resistance
Lyon during the Resistance
Tours and workshops
Last updated date : 15/06/2022
Jean Moulin and the Armée des Ombres (Army of Shadows).
Follow the footsteps of Jean-Moulin and the major figures of the French Resistance in Lyon. Along a route that will take you from Place des Terreaux to the maze of narrow streets, stairways and traboules (hidden passageways) on the slopes of Croix- Rousse hill, and then across the Presqu'île district, you will understand better why and how the Resistance networks made Lyon their base.

Thanks to its strategic geographical location, on the edge of the Demarcation line, Lyon became the centre of the largest region of the Resistance. It lived under the Vichy regime between two German occupations.

What was Jean Moulin's role? Who were the main figures of the various movements? What were the different forms of resistance, which involved elected representatives, members of the army, the press and clandestine printing works, as well as intellectuals and religious movements? You will learn the answers to all these questions.

The situation of Jews in Lyon is discussed with the roundups that took place on Rue Sainte-Catherine and the surrounding area, anti-Jewish laws and the role of the militia.
What were the daily lives of the city's residents like during the war, with food rations, curfews, secrecy and denunciations?

This fascinating tour, which takes a look back at anonymous and famous heroes, ends on the banks of the Saône, by the law courts where Klaus Barbie faced trial.
Practical information
Address
devant la fontaine Bartholdi - 69001 Lyon 1er
Prices
Adult: 13 €.

Free entry for children < 8 years.

Free with Lyon City Card.
Openings
All year round, daily except on January 1st and December 25th.
Tours and workshops
Lyon during the Resistance
Place des Terreaux
devant la fontaine Bartholdi - 69001 Lyon 1er
I go by alternative transportation
Metro A > Hôtel de Ville - Louis Pradel
Plan my route
with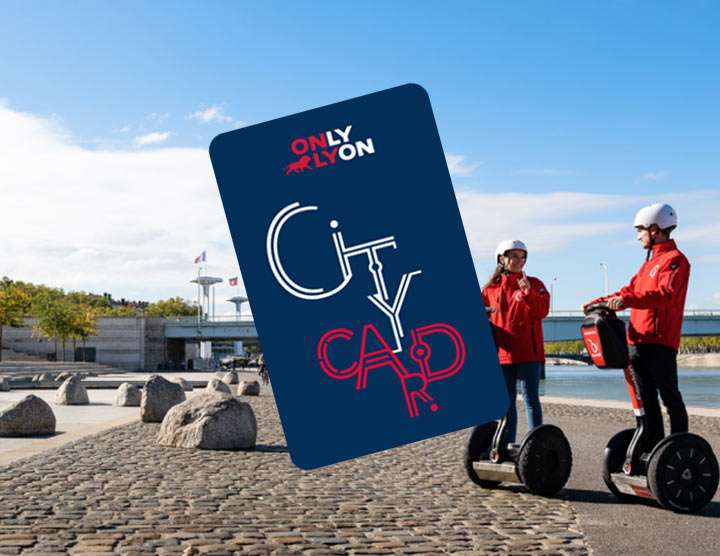 This visit is included in the Lyon City Card!
The essential tourist and cultural pass to make the most of your stay in Lyon!