In the heart of the Vieux-Lyon district
In the heart of the Vieux-Lyon district
Visits and discovery tours
Last updated date : 26/07/2023
From the church of Saint Paul to that of Saint Georges, Vieux-Lyon extends over 24 hectares along the banks of the Saône. The tour begins with a walk through the narrow cobbled alleyways and famous traboules! These passageways, which lead from one street to the next, reveal superbly renovated architectural treasures: internal courtyards, Italian-style galleries, wells, spiral staircases...

Along the way you'll encounter essential monuments such as La Maison du Chamarier, the Hôtel de Gadagne or La Loge du Change. Explore the remains of the churches of Sainte Croix and Saint Etienne backing onto Saint Jean, which is truly symbolic of the power of the church in Lyon at that time.

Your guide will tell you the secrets and anecdotes which have made the reputation of this historical district, the 1st preserved sector in France to have been inscribed on UNESCO's World Heritage List. You're bound to notice the very particular atmosphere. We suggest a meal in one of the traditional bouchon restaurants after the tour (an experience not to be missed).

Duration of the visit: 2H. Please ensure you arrive 10 minutes before the tour commences. Audio guided tour.
Practical information
Address
Avenue Adolphe Max - 69005 Lyon 5ème
Languages
English, French
Prices
Adult: 13 €, Child: 8 €, Student: 8 €.

Free entry for children < 8 years.

Free with Lyon City Card.
Openings
All year round, daily except on January 1st and December 25th.
Visits and discovery tours
In the heart of the Vieux-Lyon district
Sortie du métro Vieux-Lyon - Table d'orientation
Avenue Adolphe Max - 69005 Lyon 5ème
I go by alternative transportation
Metro D station Vieux-Lyon
Plan my route
with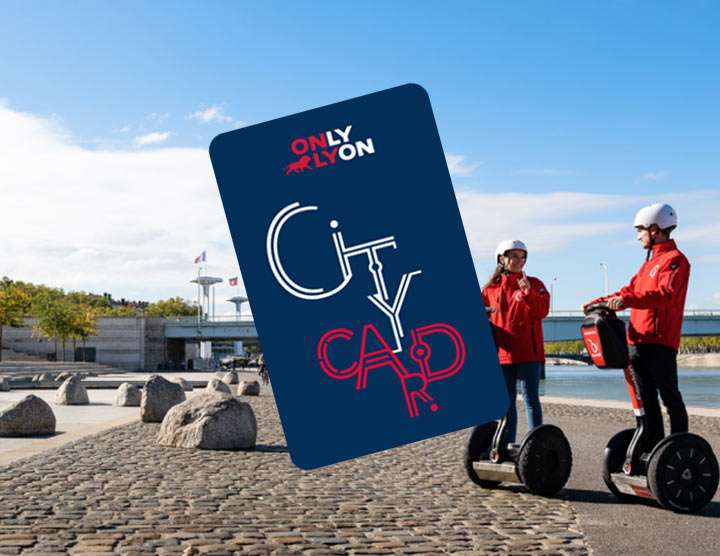 This visit is included in the Lyon City Card!
The essential tourist and cultural pass to make the most of your stay in Lyon!